Once you have built your first dashboards, you'll notice that they are listed below the create a dashboard and templates section on your home screen.
Here's a quick video overview of the home screen in NewsWhip Spike that helps you use it.
Your dashboards are sorted as cards on your home screen in descending order from when they were last created. You can drag and drop these dashboards to to re-order them.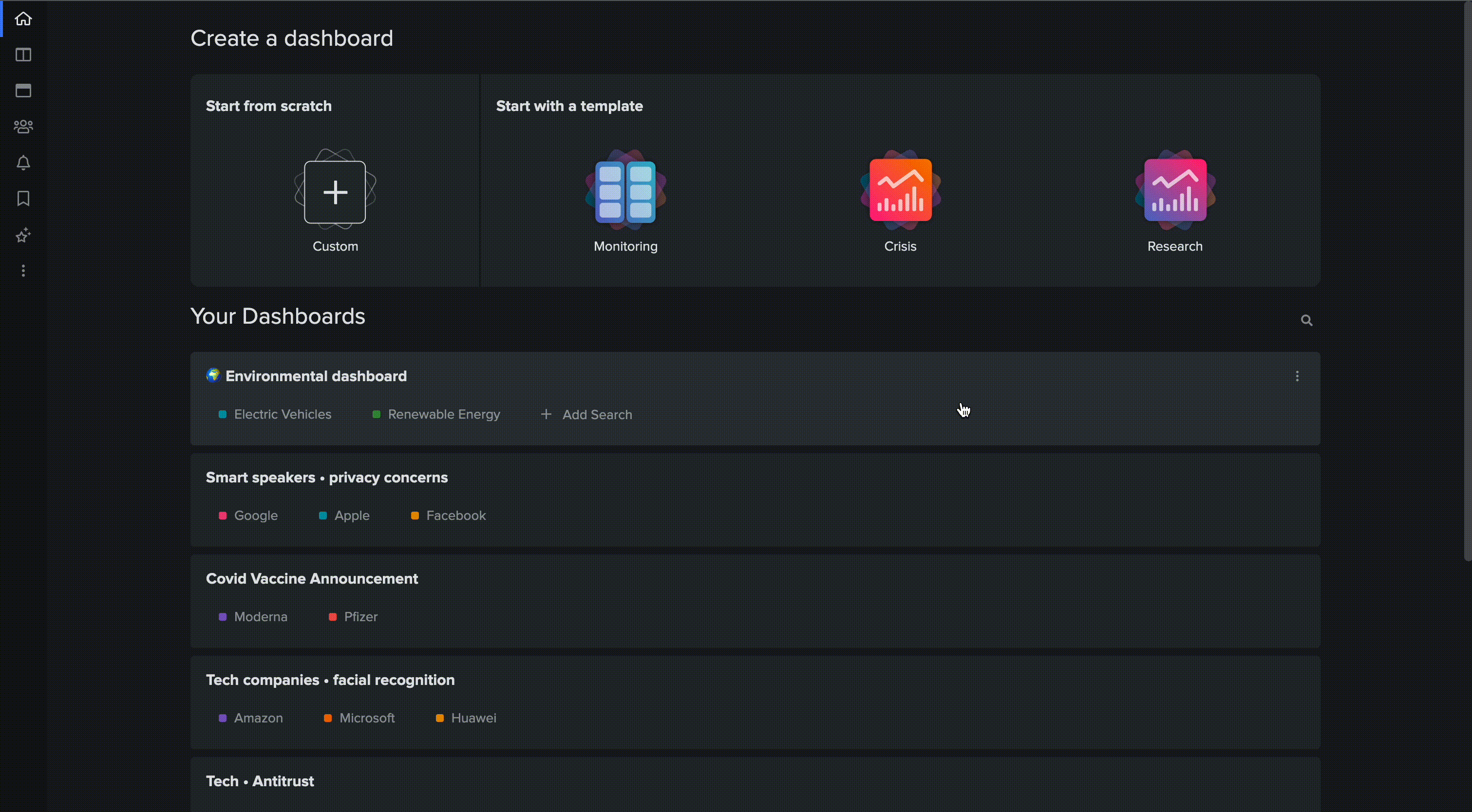 On each dashboard card there are 5 key elements. These are highlighted in the image below.

Clicking on "Add Search" will open a new search in that dashboard
Clicking on a search on a dashboard card will open that specific search in that dashboard
Clicking on the 3 dot menu will allow you to rename and delete your dashboards
Clicking on a card will open the All Searches view if your dashboard has more than 1 search
Clicking on the magnifying glass allows you to search your dashboards. This will return any dashboards that contain your text in their title, or contain your text in the name of your search.
Across NewsWhip Spike, including your home screen, you will notice there is a left hand navigation bar.
In descending order, these icons are:
The "More" menu gives you access to additional areas of Spike such as Heads Up Display, Disable Hints, Help Center, My Profile, Team, Apps, and Log Out.