What is a scheduled alert?
A scheduled alert is an alert that will be delivered at a specific time every day, at a frequency set by you.
Setting up a scheduled alert
To set up a scheduled alert, click on the three dots in the top-right corner of the widget you want alerts from, hover over alerts, and select 'new alert'.
This will open a pop-up that guides you through setting up an alert, where you can select the scheduled alert option.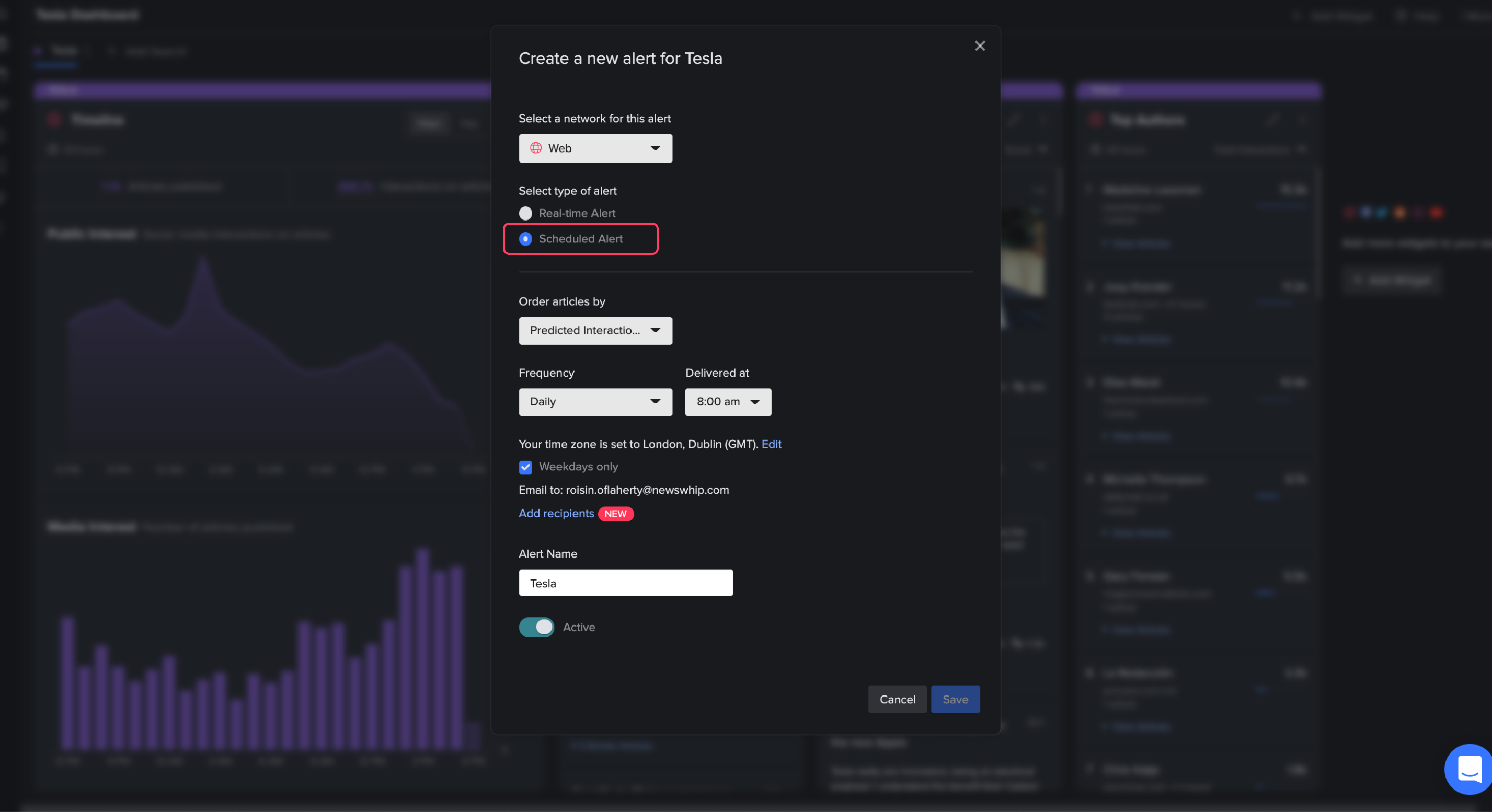 Once you have done this, you'll be able to choose the frequency and metric type.
Choosing the metric
You can choose the metric that the delivered articles are ordered by in the drop-down menu.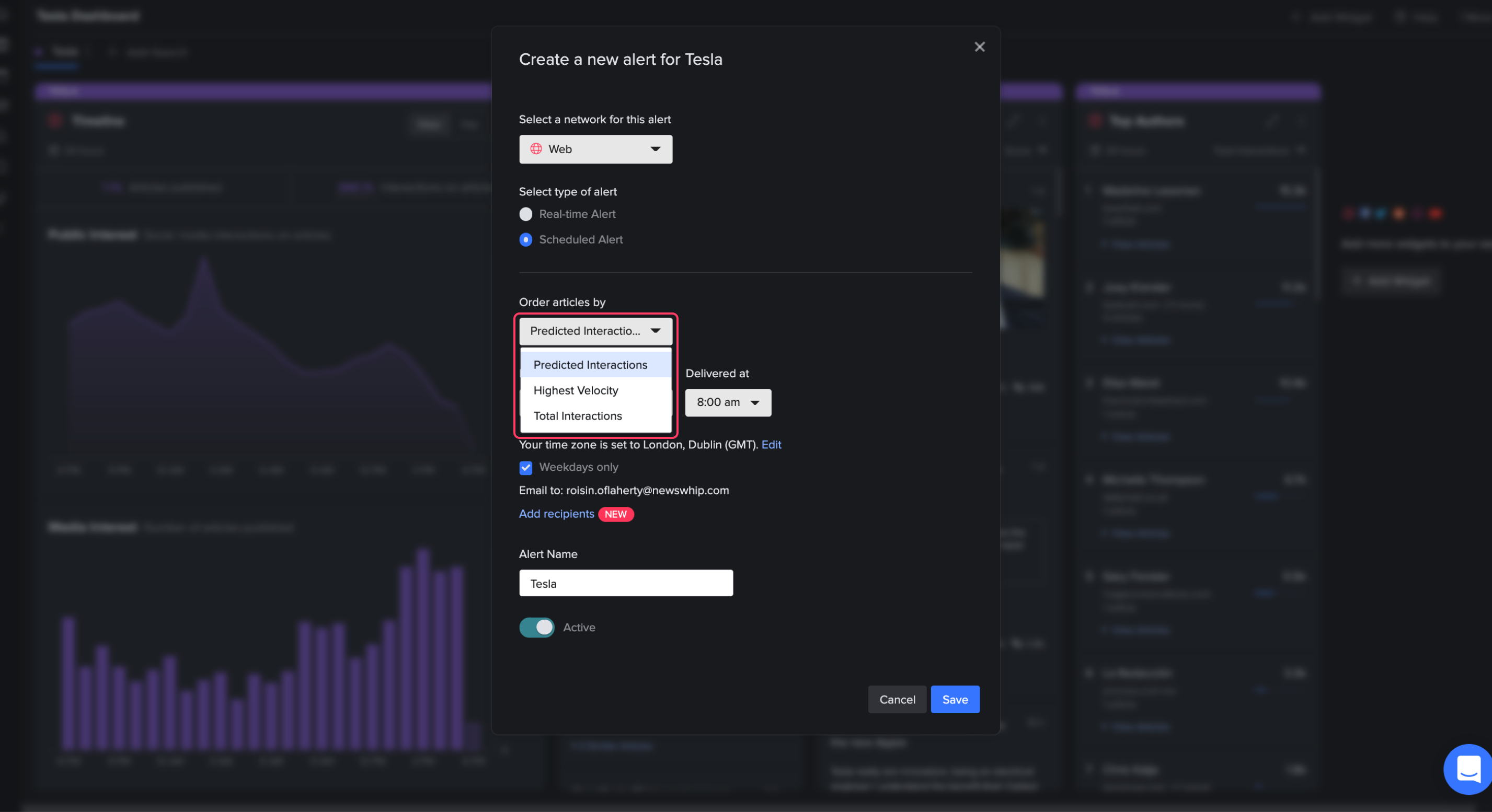 You can choose from predicted interactions, highest velocity, and total interactions.


Choosing the frequency and delivery time
You can then choose the frequency of delivery, ranging from every 30 minutes to daily.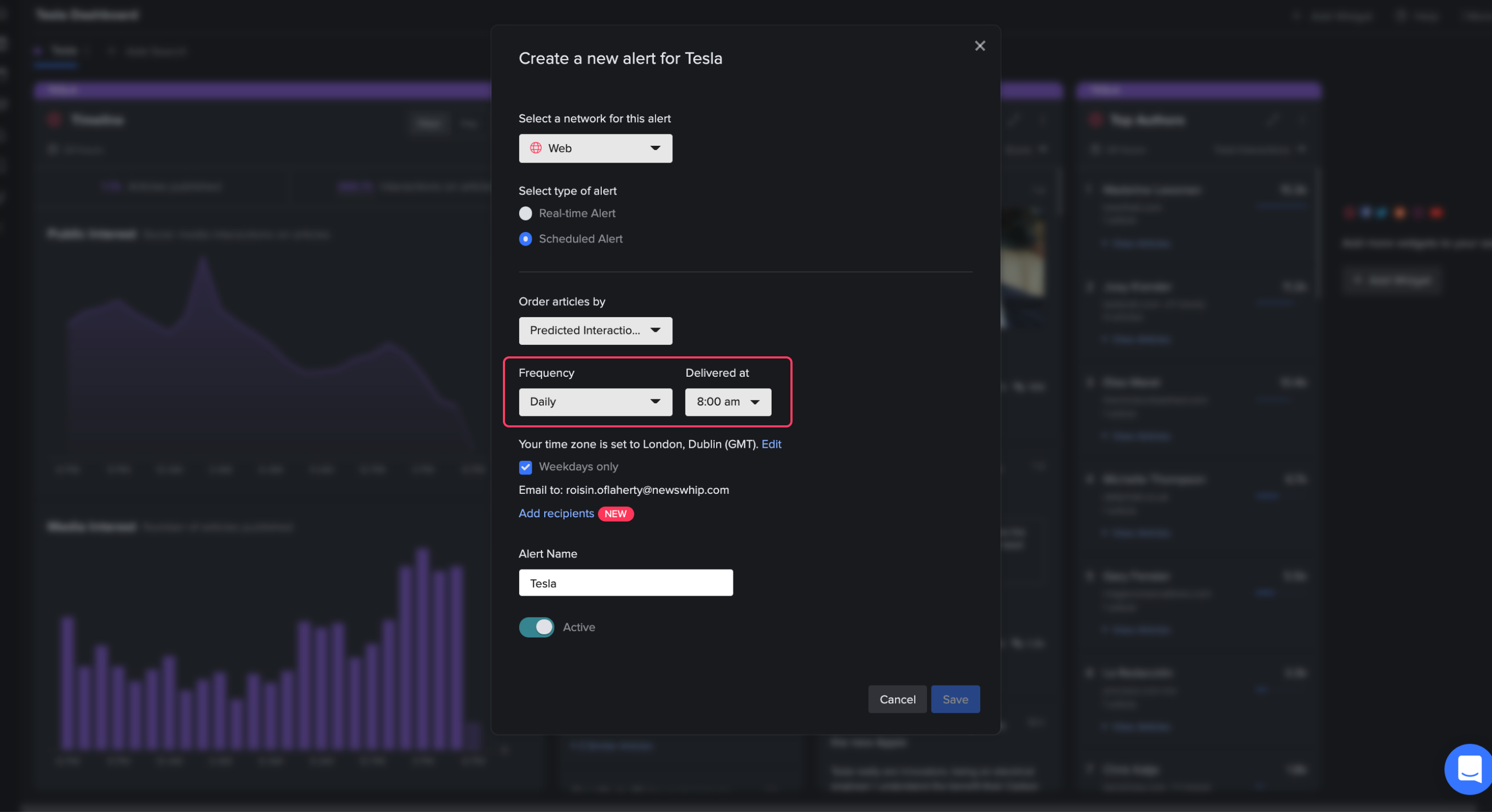 If you select daily, you'll see the option to select the time of the alert.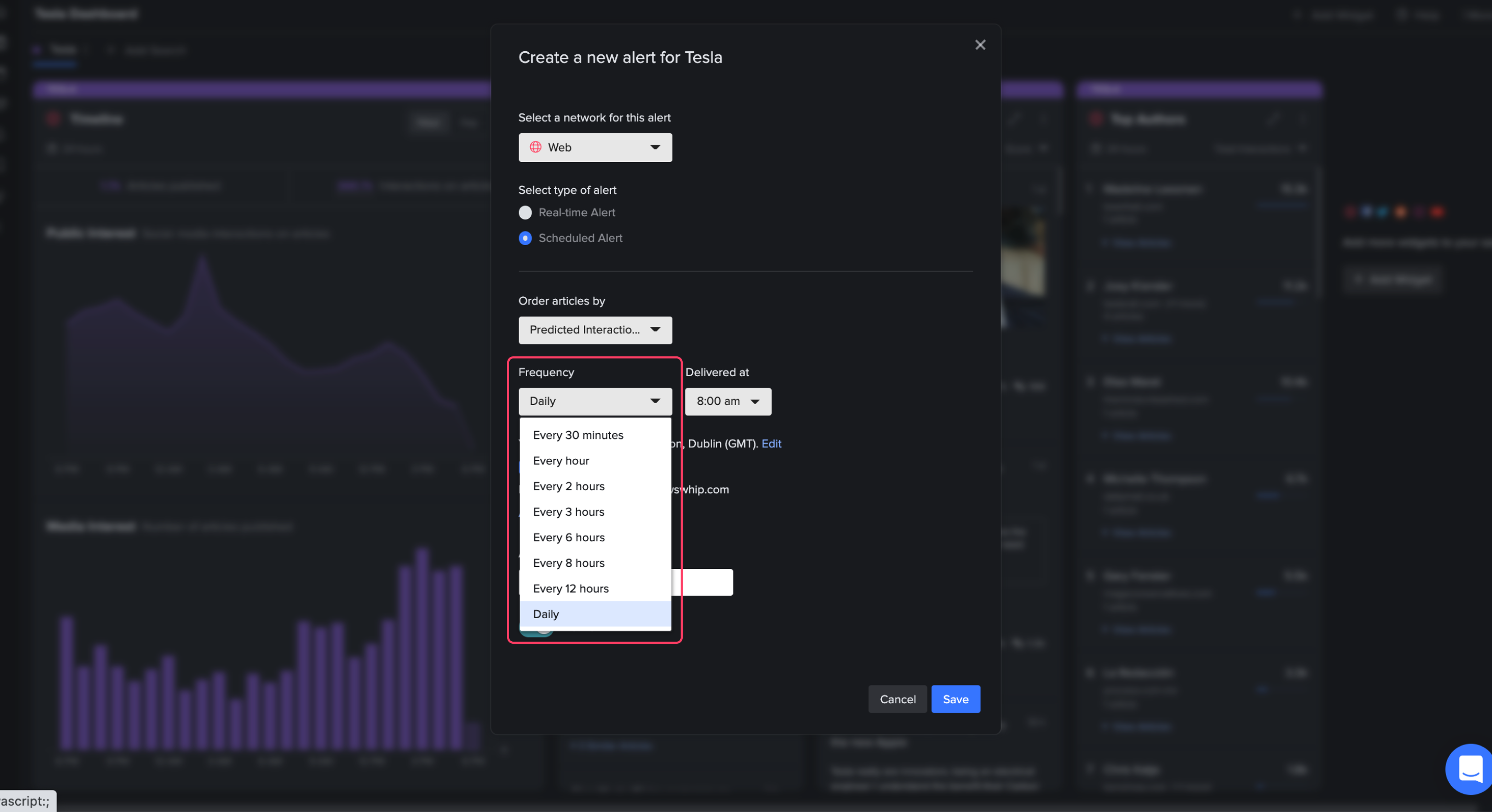 You can select the alert to send on weekdays only by ticking the box below the frequency selector.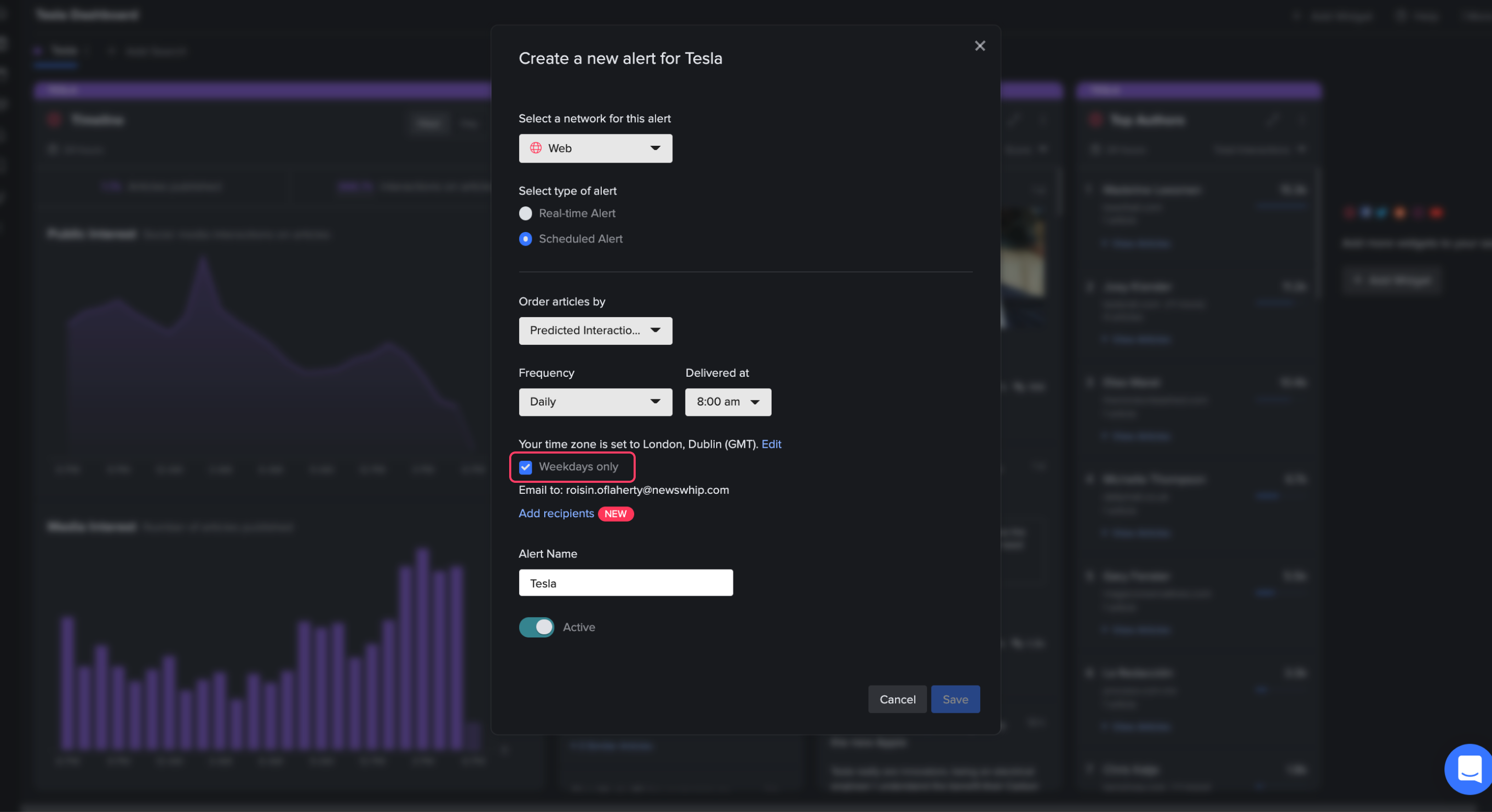 If you select a shorter timeframe than daily, you'll have the option to select when the alerts begin and end, depending on your schedule.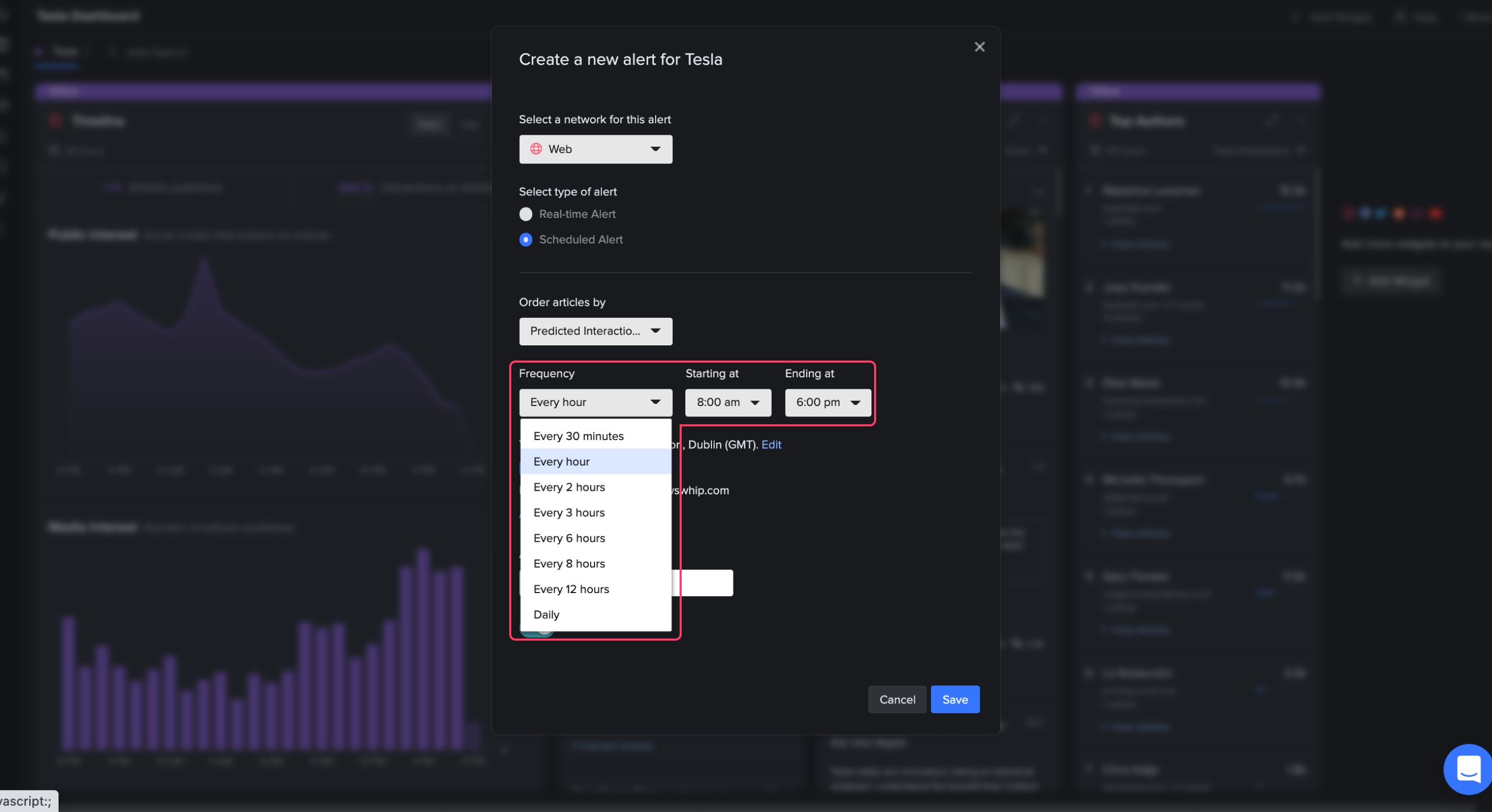 Now that you know how to set up alerts, let's look at delivery options.