The 'URLs tab is where you can start a search based on URLs that are in your sheet. It looks like this: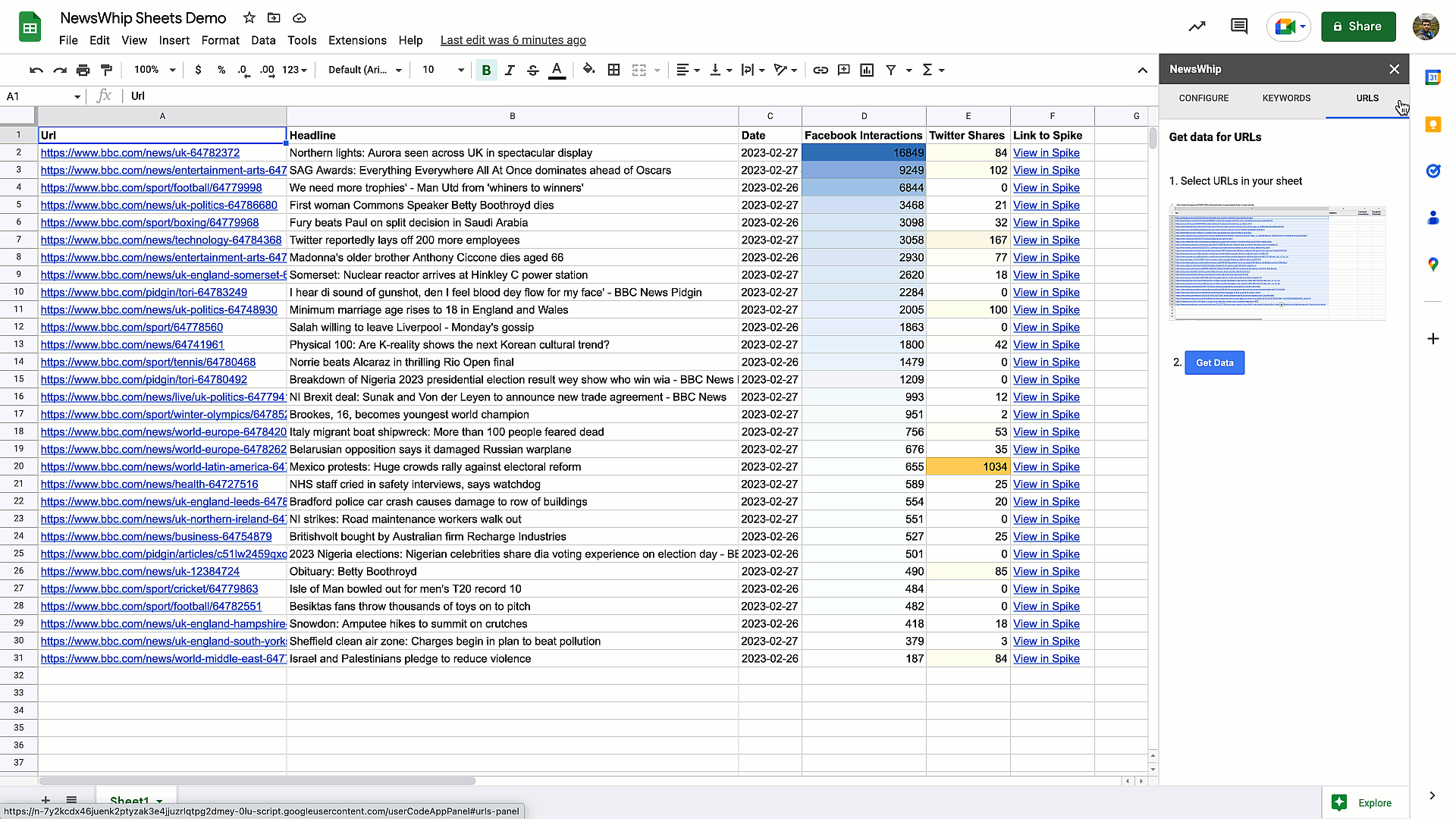 To search for one or more URLs, highlight them in the sheet and then click Get Data.
We'll then get the data you need, one row at a time.