The Leaderboard is a quick way to get information on domains and keywords. View top journalists, publishers, Facebook pages and Instagram accounts. Access the Leaderboard by clicking on the link at the top of the screen.
For the Analyze Keywords dashboard, the Leaderboard shows a table view of the top Web Authors, Web Publishers, or Facebook Pages for your keywords.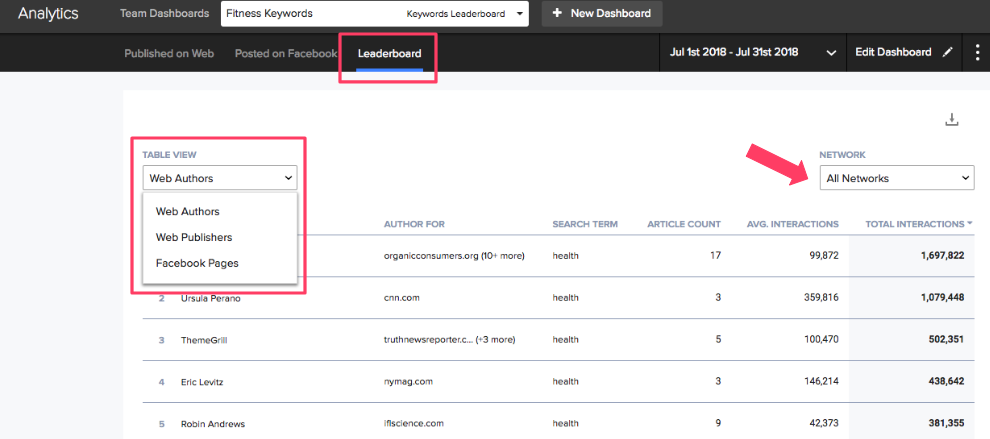 For the Web Authors & Web Publishers Leaderboards, sort the data by the article count, average engagement, total engagement or search term. Using the Network Type dropdown, focus on the engagement data from one of these specific networks: Linkedin, Twitter, Pinterest, or Facebook.
For the Facebook Pages Leaderboard, sort the data by search term, current followers, engagement percentage, post count, average engagement or total engagement. Utilize the dropdowns at the top to focus on a specific Facebook engagement and post type.
The "engagement percentage" column when sorted by Facebook Pages divides the "total engagement" by the "current followers" to see how engaged a Facebook page's followers are for a specific keyword. A higher percentage means more engaged followers.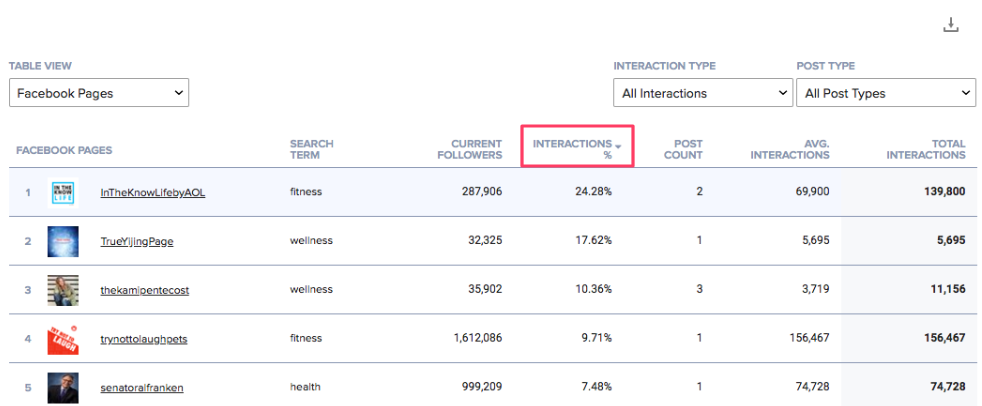 Export the data into an Excel or CSV by clicking on the icon in the upper right corner of the Leaderboard.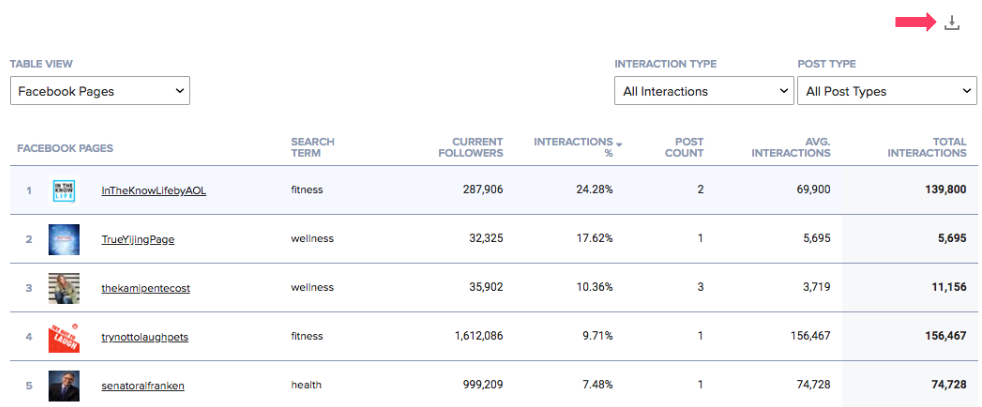 The Leaderboard also interacts with the Content Panel. In the example below, if you click next to an author's name, the Content Panel will pop out with the stories written by that specific author. You can export the list of stories as a CSV or Excel file by clicking on "Export" in the upper right of the Content Panel.